This post contains affiliate links and I may receive compensation when you click certain links.
Ledger Nano S
Beginner Friendly

Design

Security

Documentation & Support

Supported Cryptocurrencies

Community Sentiment

Price
Summary
The Ledger Nano S sold more than 1.5 million units since it was first released. It supported more than 1500+ cryptoassets, which includes all the most popular ones: from Bitcoin (BTC) and Ethereum (ETH) to Ripple (XRP) and Monero (XMR).
It's no longer available to buy, as a new and improved version has been released – the Ledger Nano S Plus. This new version is still good value for money considering all of the features that are packed into it.
Note: This review refers to the original Ledger Nano S, NOT the Ledger Nano S Plus (which is the new and improved version of it).
I've consistently ranked the Ledger Nano S as one of the best hardware wallets on the market.
It's one of the most popular hardware wallets on the market – with more than 1.5 million units sold since it was released in 2016.
But is the Ledger Nano S the right hardware wallet for you? 
In this Ledger Nano S review, I'll cover everything you need to know: from what cryptocurrencies are supported to all the little extra features it includes which you'll want to know about.
I've also updated this to include some security stuff (about keeping your cryptocurrency secure) and an FAQ section throughout.
Advantages & Disadvantages
Advantages
Was one of the most popular hardware wallets available.

Ledger Live (their wallet interface) is fantastic: it has made the process of sending, receiving, and storing your cryptocurrencies even easier than before.

Supports Bitcoin (BTC), Ethereum (ETH), Ripple (XRP), Monero (XMR), and loads of other cryptoassets (1500+).

Affordable price. About £55 in the UK, €59 in Europe, or $59 in the US.
Disadvantages
Not all cryptocurrencies are supported via Ledger Live.

Unlike the Trezor One, Ledger's firmware is not open source.
What Is a Hardware Wallet?
Hardware wallets like the Ledger Nano S make it simple to securely store your cryptocurrency.
They're small USB devices (usually with their own screen) which don't expose your private keys. This critical information is securely isolated and never passed elsewhere.
You connect these devices to a computer. On the computer, you'll input all the transaction details (e.g. how much and where it's going). You'll then have to physically interact with the device to authenticate any transaction.
Even if the computer you were connected to was infected with malware, it can't touch your cryptocurrency funds without authenticating the transaction through the hardware wallet.
While a hardware wallet isn't considered as secure as cold-storage wallets (e.g. paper wallets) by some, they are much better than hot wallets (e.g. desktop or mobile wallets). They remain popular and well-recommended across the crypto-community for their ease-of-use and convenience.
Using a Ledger Nano S also puts you in control of your cryptocurrency. Here's an exert from a recent post on Hackernoon:
For those who don't know, leaving your coins on an exchange does not mean those coins are yours. You are simply trusting the exchange to release them to you at some point if you so request it. You have no idea of what level of security these exchanges deploy, nor should you trust any security they report to have. Your coins are stored in a trust-maximized and centralized entity, almost entirely defeating the purpose of using Bitcoin.
I'm sure that lots of people leave significant funds on exchanges (like Coinbase or Binance). Because of that, centralised exchanges are big targets for attackers. There are details of the (numerous) previous hacks of exchange services here.
Supported Cryptocurrencies
The Ledger Nano S supports loads of cryptoassets – more than 1500 according to their website. This includes Bitcoin (BTC), Ethereum (ETH), Ripple (XRP), and Monero (XMR). Lots of these are ERC-20 tokens.
Check whether your favourite cryptocurrency is supported.
Ledger is slowly adding support for more and more cryptocurrencies. You can check up on their progress (or submit your own request) here.
What's in the Box?
Here's what's in the box:
Ledger Nano S
100cm (USB to MicroUSB) USB Cable
Instructions
Recovery Sheet
Lanyards
The box and device don't have any anti-tamper seals. Don't be worried about that. Check out this Ledger blog post to learn why.
Setup Your Ledger Nano S
It only takes about 10 minutes to setup the Ledger Nano S.
The Ledger Nano S comes with instructions and guides you through the process on the device itself. Ledger Live (desktop app) also walks you through the setup process. It's straightforward enough and you shouldn't have much issue.
During setup, you'll be asked to record (and confirm) your recovery seed.
It's really important that you keep this safe. If your Ledger Nano S is lost or stolen, you can use this recovery seed to access your entire cryptocurrency balance.
Ideally, you should:
Not store your 24-word seed on a digital device (otherwise things like this can happen). Use the provided card or something like Cryptosteel.
Never enter your seed into any website.
Split the 24-word seed into multiple parts.
Create (at least) two backups of your 24-word seed and store them in two separate locations.
Keep the location of your 24-word seed secret. Only share this with trusted parties (e.g. your beneficiary).
Enable your hidden wallet (see below)
Consider storing your 24-word seed in a fireproof safe or storage box.
Taking these extra steps is annoying. However, this little bit of extra effort protects you against the possibility that one of your backups is compromised in some way (e.g. house burns down or is burgled).
Design
I appreciated that the Ledger Nano S is small and discrete. When closed, it's just 60mm x 18mm x 9mm.
It looks loads better than the Trezor One, mainly because of the metal protector. It also seems sturdier. I've never been afraid to take this out and about.
The Ledger's screen is small, but I've always found it clear enough and easy to read (250 x 30px).
When the screen shows any details, it'll slowly scroll through the information. You can then interact with the device with the two buttons at the top of the device.
Wallet Interface
Ledger recently launched Ledger Live, an all-in-one companion application for the Ledger Nano S. With Ledger Live, you can access all of your cryptocurrency accounts in one place.
It looks great. It's also easier and more intuitive than their previous system which required the installation and management of multiple Chrome-based apps.
However, Ledger Live does not support all of the 1500+ cryptocurrencies supported by the Ledger Nano S. In some cases, you still need to go through a clunky and awkward process in order to install and use some cryptocurrency wallets.
Hidden Wallets
The Ledger Nano S has a plausible deniability function which allows you install a second (hidden) wallet on the device which is accessed through an alternative pin. If someone is forcing you to open your Ledger Nano S, this security feature allows you to misdirect the attackers away from the wallet with the majority of your funds.
The official Ledger website recommends that you:
Use the first PIN code (the main wallet) for smaller amounts (i.e. daily use).
Use the second PIN code (the hidden wallet) for saving and hiding larger amounts (i.e. irregular use).
In the event that attackers accessed your 24-word seed, only the main wallet (with the smaller amount of funds) would be displayed if you set it up as described above.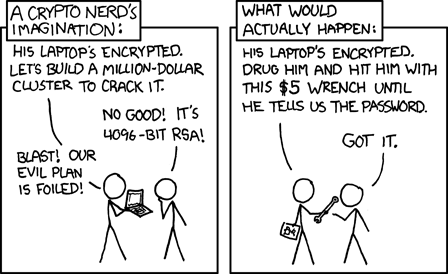 It's important to understand this function properly before you enable it. You can always come back to this and set it up later when you find it necessary (or you understand it better).
Additional Features
The Ledger Nano S can also be used as a FIDO U2F (Universal Two-Factor) authentication device.
This is like Google Authenticator, but more secure. It works with services like Dropbox, Google, and GitHub.
You can access more features by showing developer items in the Ledger App Manager. These advanced features include:
Password manager
OpenPGP support
Generate and store SSH keys
Ledger Nano S Price
The Ledger Nano S has been discontinued, but its successor – the Ledger Nano S Plus – is almost as affordable as the previous version.
Caution: Buying Used Hardware Wallets
Back in December 2017, a simple scam kept popping up.
When people were buying hardware wallets from non-official sources, scammers were selling hardware wallets which were already setup. People were receiving things like this.
As you can see, the recovery seed (and PIN code) have already been setup. This means that the Ledger Nano S is not secure as the seller would know it as well.
Alternatives
The clearest alternative to the Ledger Nano S is the original Trezor (i.e. Trezor One).
The Trezor was the world's first cryptocurrency hardware wallet. It's about the same price as the Ledger Nano S and supports almost as many cryptocurrencies (advertised as 1000+). However, it doesn't support popular cryptocurrencies like Ripple (XRP), Monero (XMR), and others.
Check out my Trezor review to learn more about it.
The Trezor Model T (the follow-up to the Trezor One) was launched in May 2018 and it's worth checking out too. It's more expensive than the Ledger Nano S but has an excellent full-colour touchscreen which makes it easier to use and more intuitive. It's a premium option which is probably best suited for die-hard cryptocurrency enthusiasts.
Check out my Trezor Model T review to learn more.
Summary: Best Bitcoin Hardware Wallet?
The Ledger Nano S is a feature-packed and affordable hardware wallet.
It supports more than 1500 cryptoassets. This includes some popular cryptocurrencies like Ripple (XRP) or Monero (XMR) – which aren't supported by its closest alternative (the Trezor One).
The Ledger Nano S is a great option which continues to rank as one of the best hardware wallets on the market.
Here's why I like it:
Secure: Prevents malware from hijacking your funds. All transactions must be verified on the device itself (not your computer) before they are broadcast.
Convenient: Supports a growing number of cryptocurrencies which you can store in one place.
Affordable: It was one of the cheapest options available on the market and 100% worth it for the peace of mind which it offered.
Easy to use: No need to be a tech wizard. Just follow some simple directions.
Compact and discrete: It's the size of a normal USB drive, with a metal casing. It is branded on the outside, but it is still discrete and portable.
Ledger Nano S FAQs
If I uninstall applications on the Ledger Nano S, will I lose all my coins?
No. Ledger support staff have clarified that you can hold about 3 applications at the same time on the Ledger Nano S. However, removing an application won't make you lose your coins.
Why does my Bitcoin (BTC) receiving address change every time I use it?
This is a feature which helps protect your privacy.
All of the addresses it gives you are linked to the same wallet though. And if you do want to use each of the addresses it gives you more than once, then those will still work.
What happens if I lose my Ledger Nano S?
If someone attempts to access your Ledger Nano S, it will be wiped if the incorrect PIN is input 3 times. You can select a PIN code which has 4, 5, 6, 7, or 8 digits from 0-9.
For a 4-digit PIN, there are 10,000 possible combinations. There are 100,000,000 combinations if you use an 8-digit PIN. If you've selected a truly random PIN code, the chances of someone guessing it in just 3 attempts are extremely low. Check out this post and don't set a PIN which is easy to guess (e.g. your birth year, repeating digits, 1234, etc.). I'd recommend you set a randomised 8-digit PIN.
You can access your wallets (and funds) by restoring on another Ledger Nano S using your 24-word seed. Even if your old (1st) device is not wiped, you can restore and access your wallets on another (2nd) Ledger Nano S by going through the restoration process on it without impacting the state of the old (1st) device.
This should highlight why securing your 24-word seed is critical. If someone gets access to it (without you knowing), they can easily sweep all your funds. This is why I also recommend eventually setting up the hidden wallet function (see above) so that the majority of your funds are not lost if your 24-word seed is compromised.
What attacks are still possible?
Hardware wallets require you to verify transactions on the physical device before they are broadcast. Whatever is shown on the device (destination address, amount to send, and fee paid) can't be changed thereafter.
As long as you verify that the address shown on the hardware wallet itself is correct, you should be fine. Even if malware modifies the destination address (when copy/pasting), you should be able to spot this when verifying the transaction details on the hardware wallet.
However, if the destination address is modified before you get to it (e.g. the address is changed on-screen before you copy it), then there would no discrepancy when verifying the transaction on the hardware wallet. In such cases, you might unknowingly verify a bad transaction. In such cases, the hardware wallet is not to blame (it fulfilled its purpose).
A Reddit user brings up a valid point here too. Mere ownership of a hardware wallet flags you as a cryptocurrency user, which might be something you want to keep secret. While the Ledger Nano S is more discrete than the Trezor, I would prefer something even more discrete than the Ledger for this reason. Just keep it well hidden when not in use and you'll avoid this issue.
There is also the risk of a wrench attack. You can reduce your risk of being targeted by being sensible with the information your broadcast about your activities and investments online and in real life. If you do disclose information about your investments, do make sure you clearly convey the confidential nature to the other party (and the reasons why it has to be so).
How can I verify the integrity of the Ledger Nano S?
Need help?
You can usually find answers to your questions, as well as the most up-to-date news, from these resources:
Alternatively, let me know in the comments below and I'll get back to you ASAP.