This post contains affiliate links and I may receive compensation when you click certain links.
FYI: Coinbase and Coinbase Pro now seem to charge the same Bitcoin (BTC) withdrawal fees. This is a dynamic fee, but it tends to be lower than many other cryptocurrency exchanges I've checked out.
This is a quick post to walk through how you can stop paying the excessively high transaction fees when withdrawing bitcoin (BTC) from Coinbase.
Read on to discover how.
Coinbase vs Coinbase Pro
Coinbase and Coinbase Pro are owned by the same company.
You might not know it, but you're able to transfer funds (including cryptocurrency) between Coinbase and Coinbase Pro instantly and without paying any fees.
While Coinbase charges high fees to withdraw Bitcoin (BTC) and other cryptocurrencies, Coinbase Pro doesn't seem to charge anywhere near as much.
The Process
To take advantage of this, follow these steps:
Login to your Coinbase Pro account.

If you already have a Coinbase account, you'll already have a Coinbase Pro account setup (with the same credentials).
If you don't have a Coinbase account yet, head over here to do that.
In the top left, select the BTC/GBP market.
Select 'Deposit'.
In the window that pops up:
Select Bitcoin (BTC).
Select 'Coinbase.com'.
Enter an amount of BTC which you wish to transfer between Coinbase and Coinbase Pro.
Select 'Deposit funds' at the bottom.
Your Coinbase Pro account should be instantaneously credited.
Go back to the main page and select 'Withdraw' in the left pane.
In the window that pops up:
Select 'Bitcoin (BTC)'.
Select 'Crypto Address'.
Input the amount you wish to send and the destination BTC address.
If you have two-factor authentication enabled (which you should), you'll be prompted to enter that once you've clicked 'Withdraw' at the bottom.
You're done! You've just sent bitcoin (BTC) without paying as much in fees!
Celebrate with this gif.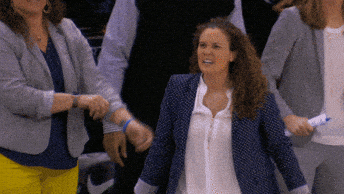 Like This Post?
If you like this post, pass it around to others.
This doesn't seem like common knowledge amongst a lot of Coinbase users. It's a little bit of hassle, but it'll save you (and your friends) tons in unnecessary transaction fees.