This is a quick post to walk through how you can stop paying the excessively high transaction fees when withdrawing bitcoin (BTC) from Coinbase. Read on to discover how.
Coinbase vs GDAX
You might not realise it, but Coinbase and GDAX are owned by the same company. Because of that, they allow you to transfer funds (including cryptocurrency) between Coinbase and GDAX instantly and free. Unlike Coinbase, GDAX does not charge any fees for withdrawing cryptocurrency (Bitcoin, Bitcoin Cash, Ethereum, and Litecoin). This means you can send cryptocurrency (like Bitcoin) from GDAX to any other wallet completely free of charge (i.e., without paying any transaction fees).
The Process
To take advantage of this, follow these steps:
Login to your GDAX account.

If you don't have a Coinbase account already, check out this post.
In the top left, select BTC/EUR or BTC/GBP (it doesn't matter).
Select 'Deposit'.
In the window that pops up:
Select 'Coinbase Account'.
Select BTC Wallet from the 'Source' drop-down box.
Select 'Deposit funds' at the bottom.
Your GDAX account should be instantaneously credited.
Go back to the main page and select 'Withdraw' in the left pane.
In the window that pops up:
Select 'BTC Address'.
Input the amount you wish to send and the destination BTC address.
If you have two-factor authentication enabled (which you should), enter that and then select 'Withdraw funds' at the bottom.
You're done! You've just sent bitcoin (BTC) for free!
Celebrate with this gif.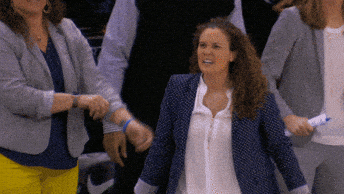 Like this post?
If you like this post, pass it around to others. This doesn't seem like common knowledge amongst a lot of Coinbase users. It's a little bit of hassle, but it'll save you (and your friends) tons in unnecessary transaction fees.